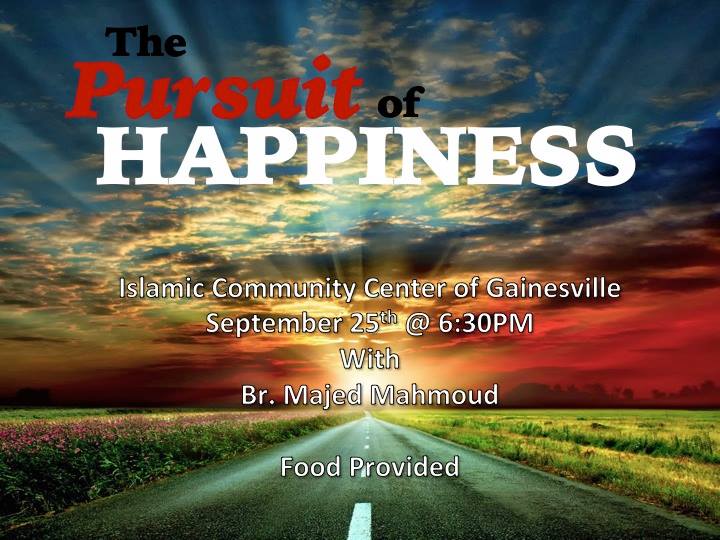 Have you ever wondered about happiness in Islam? Or how you can maximize happiness in your life but still be true to your faith?
Now is your chance! Brother Majed Mahmoud will be coming to IOC for an enlightened lecture about happiness and how we can attain and amplify it.
Food will be provided.
Location: ICCG at 6:30
A little about our speaker:
Majed was born in Saudi Arabia where he studied the basics of tawheed, fiqh, tafsir, hadith & tajweed for 9 years which was part of the Saudi school curriculum. He immigrated to Canada during high school. He then graduated from the University of Windsor with a bachelor degree in Mechanical Engineering. Afterwards, Majed graduated from Wayne State University with a master degree in Business Administration. During this period he took over 45 courses with Al-Maghrib Institute, a few courses of tajweed & tafsir with Al-Bayyinah Institute and completed his memorization of the Quran. Majed has also completed a TV series with Huda TV & Peace TV. He currently works as a Mechanical Engineer at Chrysler and is married with two children.
Visit the Facebook Event Page for more